Our COVID-19 Response
Needham, MA
First and foremost, we ask that you do not visit our office if you are experiencing any of the variety of symptoms which have been associated with COVID-19.
Some of these symptoms may appear 2–14 days after exposure to the virus:
Fever above 100°F, or feeling unusually hot (if no thermometer is available), accompanied by shivering/chills
Sore throat
Cough
Runny nose or new nasal congestion
Difficulty breathing/shortness of breath
Diarrhea, with or without respiratory symptoms
Nausea and/or vomiting
Headache
Generally feeling unwell, fatigue, and/or muscle aches
New loss of taste or smell
New foot sores
This list is not comprehensive. As with any illness, please consult your primary care physician if you are experiencing other symptoms that are severe or concerning to you.
If you are not currently experiencing symptoms and are able to attend your dental appointment, you can expect these changes to your normal dental routine:
To minimize your time in the office, our staff will call you a few days in advance to your appointment to conduct a general health screening and to update your insurance information, medical history, and other paperwork prior to arrival
We ask that you please wear a mask/scarf/face covering your nose and mouth to your appointment. Please do not remove this until asked to do so within the clean operatory
To limit the amount of personnel in our workspace at any given time, we ask that you come unaccompanied to your appointment unless it is absolutely necessary to bring a health-aide or legal guardian (eg. minors)
In order to maintain social distancing, we ask that you call us from your car to let us know that you have arrived. Please wait in your car until we call to tell you your room is ready
In order to maintain social distancing, we ask that you call us from your car to let us know that you have arrived. Please wait in your car until we call to tell you your room is ready

We will reschedule patients with temperatures higher than 100.5oF per WHO recommendations

We will also have you rinse with 0.12% chlorhexidine in order to reduce your intra-oral bacterial and viral load prior to your procedure
We have hand sanitizer throughout the office for you to use as desired and will be wiping down the bottles regularly
As a response to the ongoing uncertainty regarding the novel coronavirus, our office has also implemented the following new policies to ensure patient and staff safety:
We have purchased 6 IQAir HealthPro Plus room air purifiers. These award-winning purifiers featured four filtration systems and have been certified by independent third-party labs to effectively filter 99.5% of harmful ultrafine pollution particles down to 0.003 microns in size. This is 100 times smaller than what is achieved with ordinary air filtration technology and 10 times smaller than a virus. There will be one air purifier per operatory, and one in each common area, and we will require that external doors remain closed as much as possible to ensure the best possible air purification for our office space.
All staff and doctors will don additional personal protective equipment (PPE) at all times while in our patient treatment areas. This will include face shields, masks, gowns/white coats, hair coverings, and optional shoe-coverings.
We will continue using hospital-grade disinfectants as we always have, and disinfecting all surfaces per usual, but will also be using aerosolized Lysol protocols in addition to our new air filtration systems
Please check this page prior to your appointment to see if anything has changed, or call our office at (781) 443-8134with any questions/concerns.
Thank you for your understanding during these difficult times. Stay healthy!
Recent Posts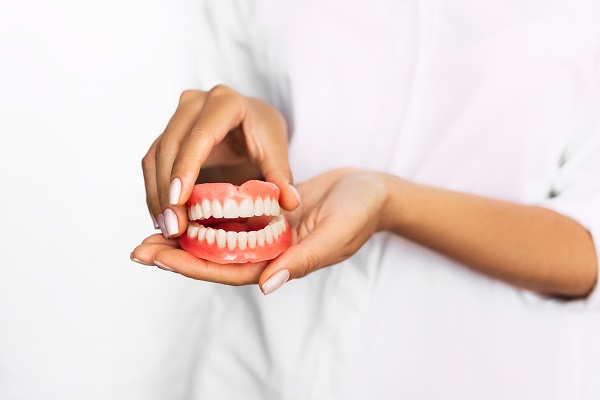 Deciding that it might be time to start considering dentures isn't always the most exciting conversation. However, it can be challenging for many people to determine if they are ready for dentures or if there is another option. First, it is crucial to recognize that most of us will have dentures at some point in…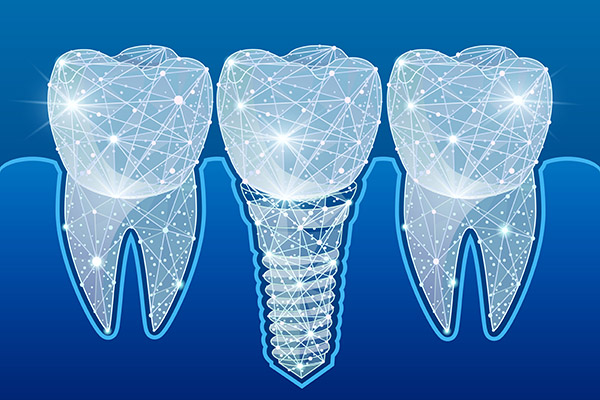 Surgery to place dental implants is a common procedure with a high success rate. Nevertheless, like any other operation, there is a chance of developing complications afterward. Knowing the possible difficulties and taking the recommended steps for prevention can help patients achieve a successful outcome from the implant procedure.Overall, complications from dental implants are fairly…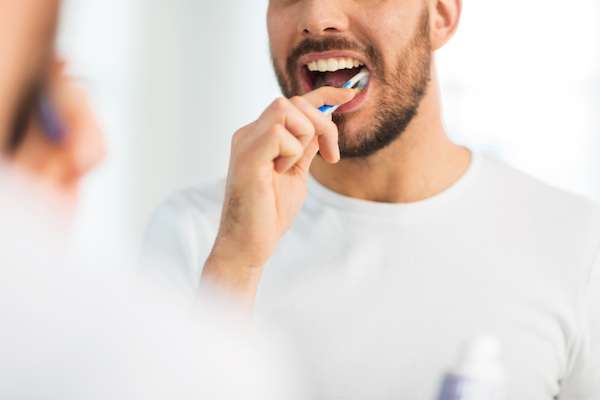 Dental implants are not susceptible to the decay that afflicts natural teeth, but still require adequate cleaning to remove plaque that can stick to them and infect the surrounding tissue. Periodontal disease can destabilize the jawbone, and consequently the implant. Although a dental hygienist can clean the implant's abutment and the crown, the patient must…